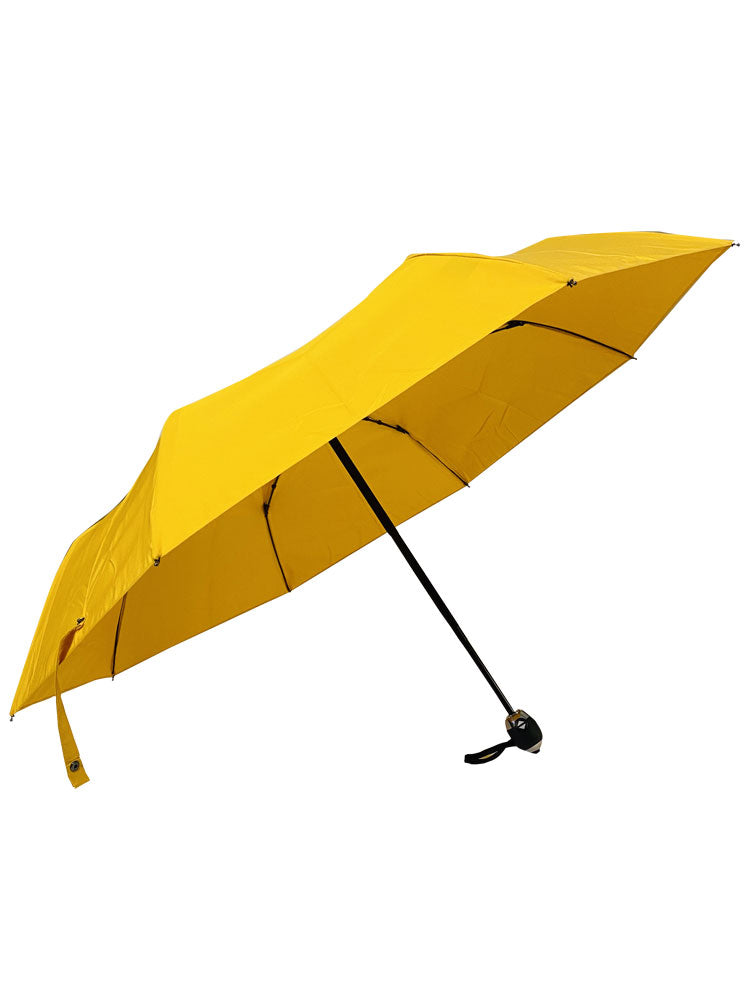 PRODUCT SPECIFICATIONS
The Cotton®'s Umbrella made with 100% polyester cover. The Cotton's umbrella breaks the barrier between elegance and masquerade. We provide extra smoothness in our umbrella's which will make them look more elegant than ever. Our Yellow color of umbrella conveys importance, confidence, power, and authority, as well as intelligence, stability, unity, and conservatism. Our fabric meticulously tailored with a mid-weight Italian fabric (tessuto Italiano) in Europe using the finest sustainable materials from around the globe. THE COTTON'S umbrellas are handmade in London, England employing centuries old techniques, sourcing the finest stuff and woods from sustainably sourced woodlands from around the globe, built for durability using a high quality of steel frame, lathe-turned brass fittings and proofed water resistant. This luxurious umbrella's is stylishly packaged in our signature The Cotton®'s tube.
Metal handles are a lightweight addition to your favorite umbrellas as the metal gives a shiny lustrous finish, doesn't rust easily and gives long life to the umbrella. Moreover, modern designed umbrellas usually feature metal handles as the blakish tones of the handle are a defining feature of modern and industrial design
The Cotton® Umbrellas are crafted in an artisan factory dated back to 1805 located in east London, which is one of the oldest umbrella manufacturer in England.
Learn more about the history and types of umbrella's
---
PRODUCT DETAILS
---
DESIGN DETAILS