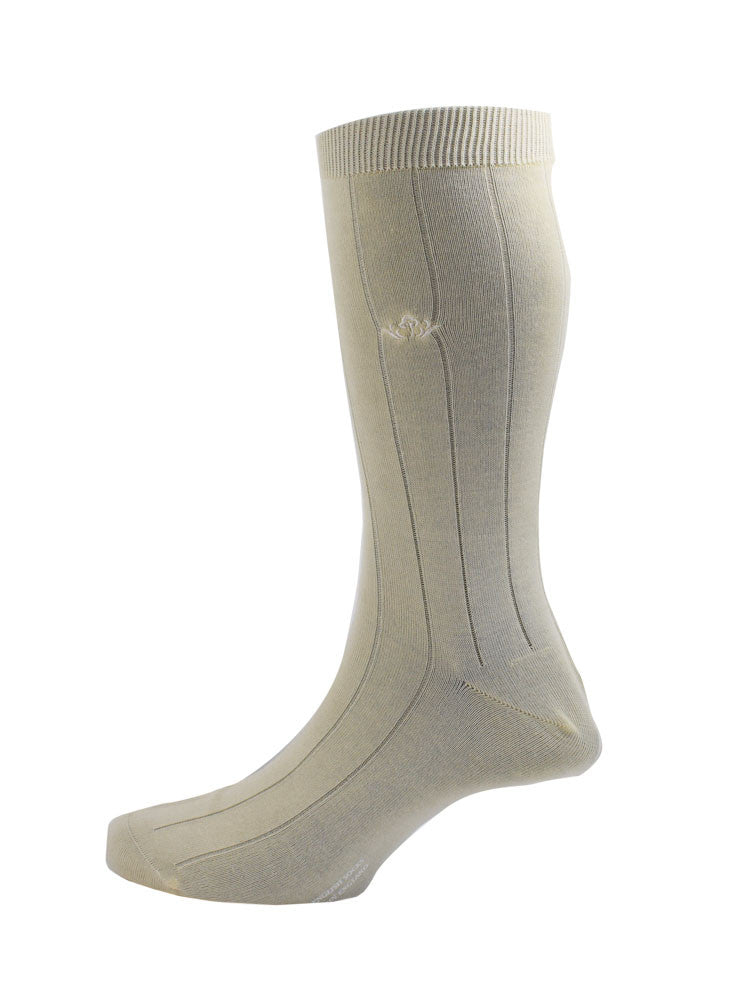 PRODUCT SPECIFICATIONS
The Cotton®'s broad ribbed luxurious Sea Island Cotton socks are created using only the most precious Sea Island Cotton fibre – the finest cotton in the world; the quality of which is certified by the WISICA (West Indian Sea Island Cotton Association). The fibres are cultivated exclusively on the British West Indies Caribbean islands from which its' name is derived. Sea Island cotton is known for its softness like cashmere, durability like wool and its' natural silky sheen.
Hand-finished in England by the World's finest socks manufacturer using the most luxurious yarns, these genuine Sea Island Cotton socks feature a single, solid colour with broad ribbing pattern, standard/ long anklet length, a 9x1 rib design, hand linked toes for smooth seams and reinforced toes and heels for added strength, enhanced wear and incredible durability. Our Sea Island Cotton socks are exquisitely soft, cool, comfortable, resistant to pilling and extremely breathable with high absorbance. They retain colour well and get softer with each wash. Each pair features The Cotton® logo embroidered on each side of the ankle in same colour.
Perfect everyday socks with day long comfort and style!
All our socks are stylishly packaged and delivered in our signature The Cotton® box.
---
PRODUCT DETAILS
---
DESIGN DETAILS