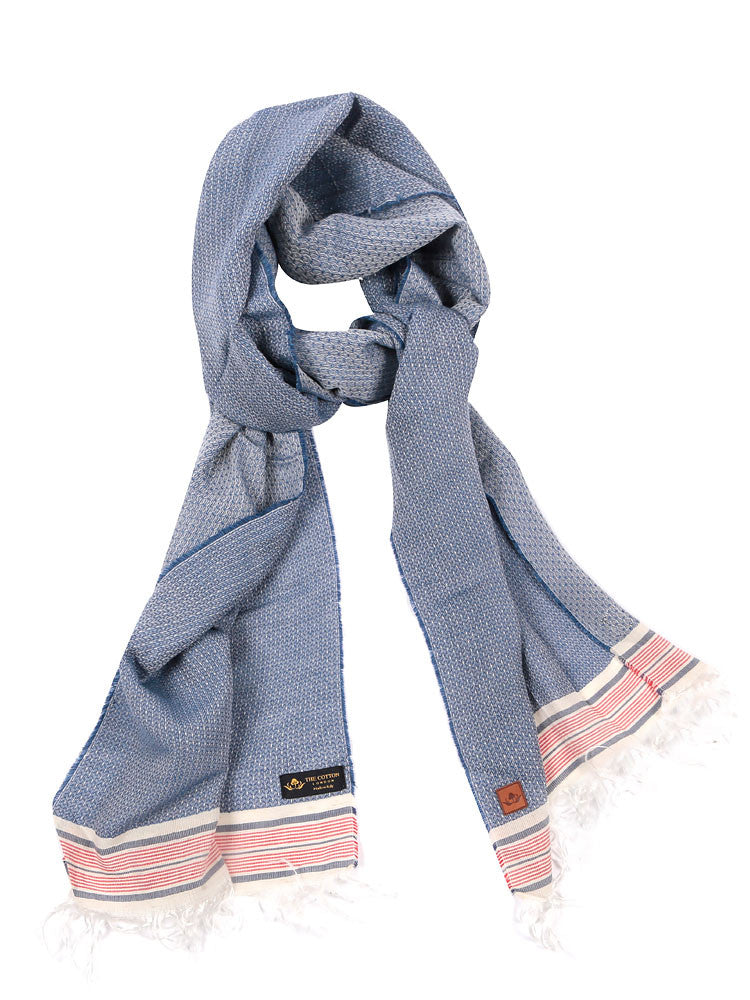 PRODUCT SPECIFICATIONS
The Cotton®'s pinstripe cotton blend scarf from Italy features a soft base of sapphire blue with pinstripes of white, with orange and grey horizontal line borders at the ends. The scarf has fringing at the ends and its' 71" length ensures enough room for maximum styles and knots. The Cotton® logo tab appears on the reverse side.
Perfect for any time and season of the year, this mid-weight business-casual scarf is truly versatile and a great addition to a blazer or a suit. Its' pinstripe print especially lends itself beautifully to a French or European knot for a standout neat look.
All our scarves are stylishly packaged and delivered in our signature The Cotton® capsule.
---
PRODUCT DETAILS
---
DESIGN DETAILS