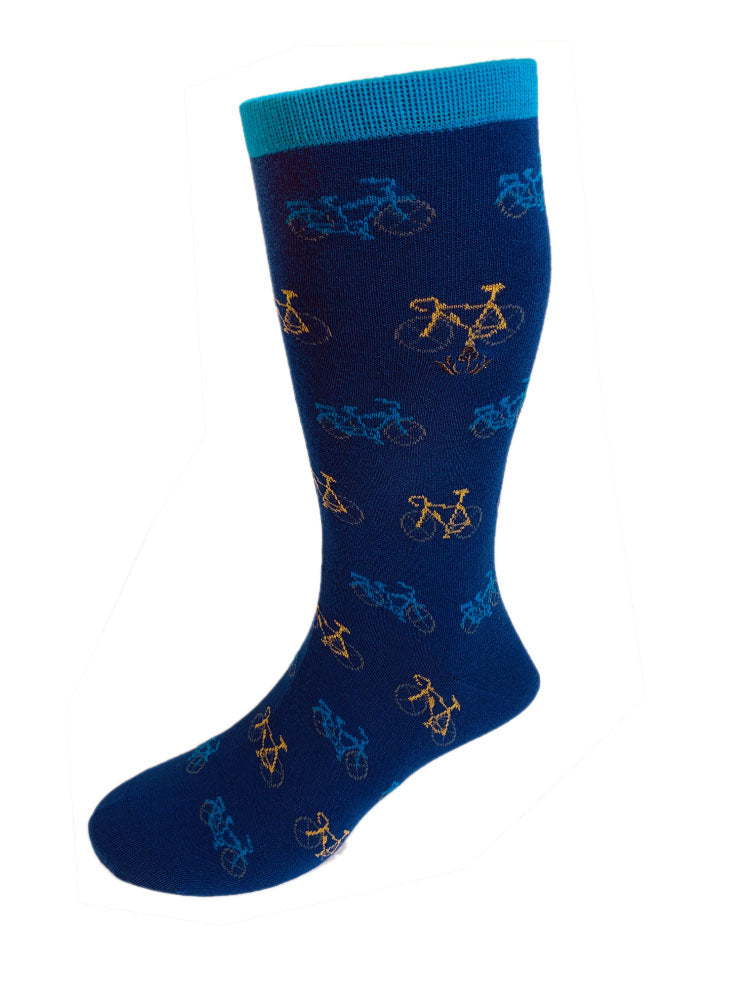 PRODUCT SPECIFICATIONS
The Cotton®'s multi bike soft cotton socks are created blend of super-soft ringspun fine gauge cotton, with a touch of nylon for added durability and a snug fit. Cotton is a truly versatile fibre. Its lightness of colour and its absorbency means it dyes and holds colour brilliantly which is perfect for the vivid colours of our iconic Scott-Nichol designs.
The Cotton®'s multi bike pattern soft cotton socks are a novelty classic which is a perfect way to add character to your wardrobe. Hand finished in England by the World's finest socks manufacturer using most luxurious yarns, these extra soft multi bicycle design socks feature multicoloured bicycles in yellow &neon blue colours, knitted all over on a royal blue background, a standard/ long anklet length, flat knit to give a smooth texture, and a neon blue contrast top for an extra pop of colour!They retain colour well and get softer with each wash.Can be worn at any occasionor at home. Pair with a suit and dress shoes, or jeans and casual shoes at the weekend for a vibrant accent.
Step up your sock game with this colourful pair of bicycle socks!
All our socks are stylishly packaged and delivered in our signature The Cotton® box.
---
PRODUCT DETAILS
---
DESIGN DETAILS