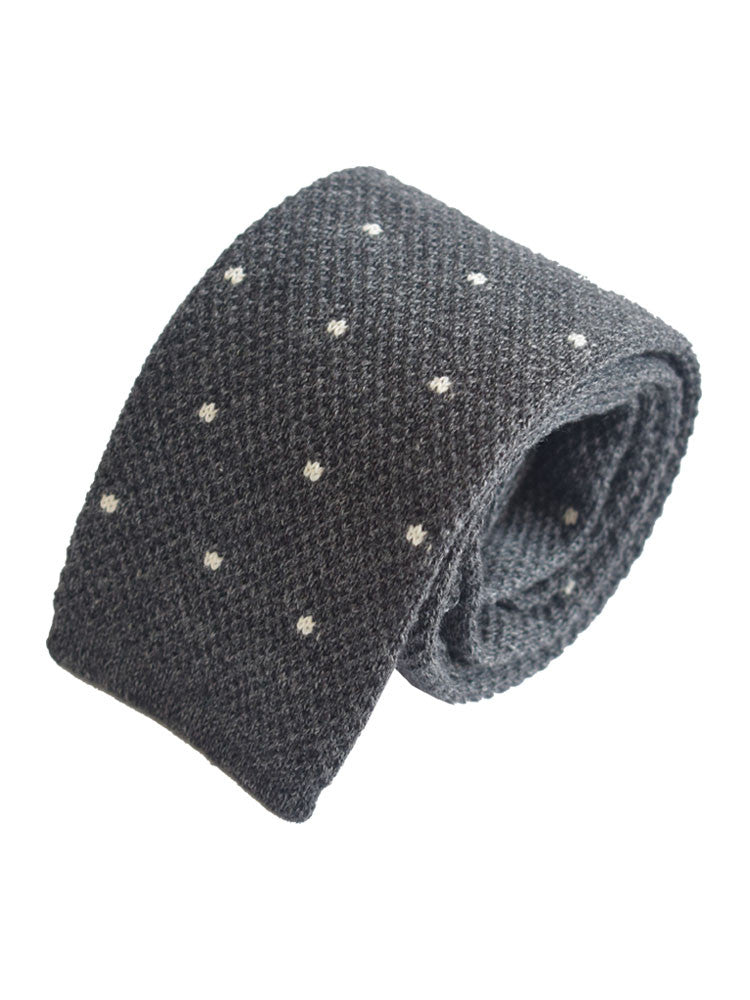 Sold Out
FREE UK DELIVERY
PRODUCT SPECIFICATIONS
The Cotton®'s knitted ties with ultra-modern square ended blades give a contemporary finish to any smart-casual ensemble that is second to none. Our luxurious and timeless compact weave pindot brown cotton tie is made from delicately knitted 100% pure cotton. Made in artisan factory by skilled craftsmen in south Italy, this compact weave pindot cotton tie features a 6.5 cm square ended blade width with ribbed edges, 148cm tie length and has 100% silk lining. The result is a tie which is soft to the touch and it hangs well.
Our knitted ties give the perfect mix of character and texture in your shirted look. Pairing our dark grey pindot knitted tie it with a beige shawl cardigan with nude chinos will give you a sophisticated yet standout look!
Our ties are of the highest quality, and make a great gift for loved ones, or a stunning wardrobe essential for yourself! All our knitted ties are stylishly packaged and delivered in our signature The Cotton® box.
---
PRODUCT DETAILS
---
DESIGN DETAILS