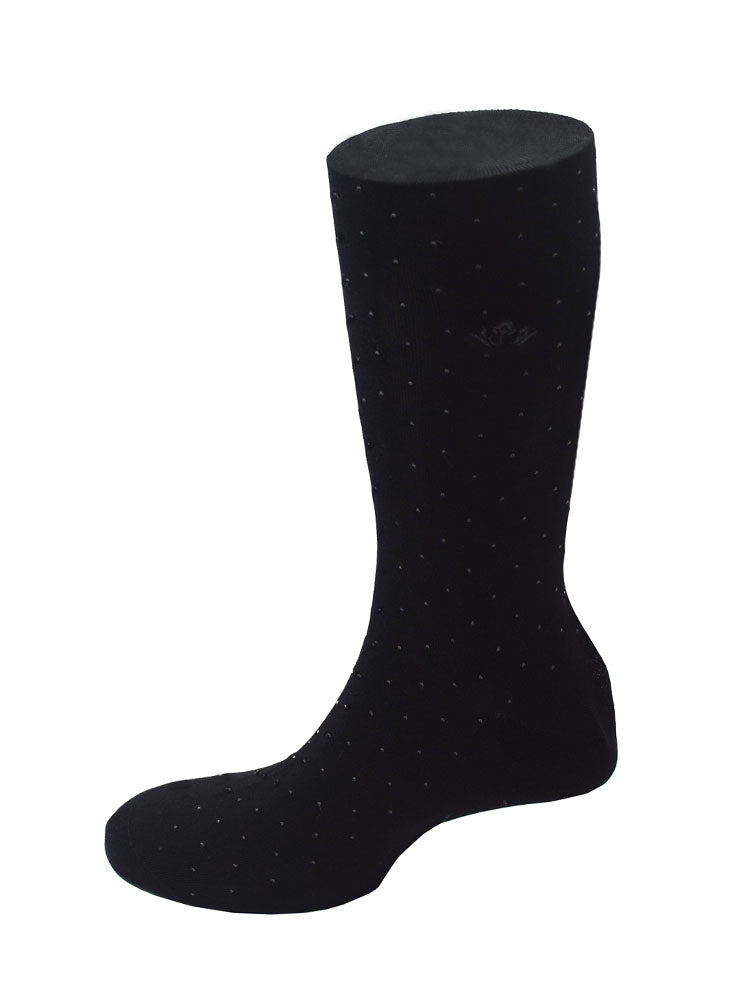 PRODUCT SPECIFICATIONS
The Cotton®'s motif pindot cotton blend socks are created mainly with genuine Egyptian cotton lisle which is mercerised to give it a shiny, shrink and pill resistant characteristic which dyes brilliantly while maintaining its silky lustre.
The Cotton®'s motif pindot cotton blend socks are a timeless classic which are a perfect way to create a subtle accent in your wardrobe. Hand-finished in England by the World's finest socks manufacturer using the most luxurious yarns, these motif pindot cotton blend socks feature a neutral black and white polka-dot design, standard/ long anklet length, a flat knit to give a smooth texture, hand linked toes for smooth seams and reinforced toes and heels for added strength, enhanced wear and incredible durability. They retain colour well and get softer with each wash. Each pair features The Cotton® logo embroidered on each side of the ankle in same colour.
Neutral design, perfectly lightweight, formal dress sock which will work with everything in your wardrobe!
All our socks are stylishly packaged and delivered in our signature The Cotton® box.
---
PRODUCT DETAILS
---
DESIGN DETAILS