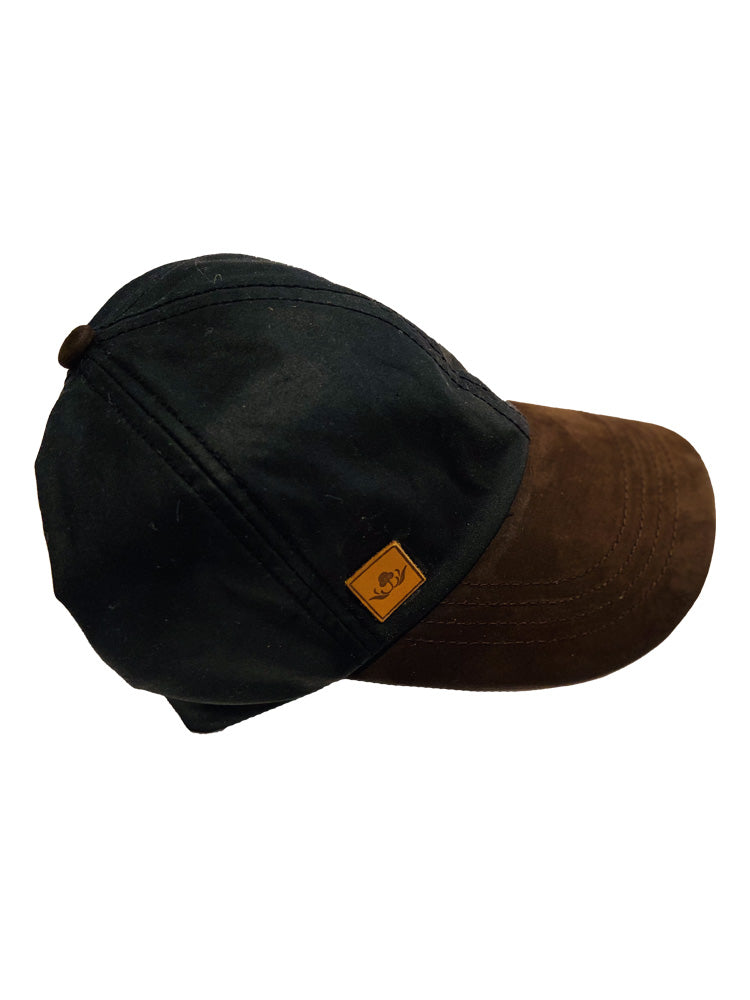 PRODUCT SPECIFICATIONS
The Cotton Wax Baseball Caps are handmade in an artisan factory in England with 100% waxed cotton with a contrasting leather peak for a weather resistant standout look. All our baseball caps are in one size, have the classic six panel design with an adjustable rear strap and The Cotton logo tag sewn on the front right side. Our baseball caps are designed for warmth and comfort and have a curved peak to block direct sunlight from the eyes.
The Cotton wax baseball cap in jet black is of the finest quality and is extremely stunning. Our wax caps can be used to accessorise casual or more formal outfits alike. If you are going outdoors for a summery look then pair it in the same colour as another part of your outfit – it can be your shirt or your sandals. Or if you fancy a more formal look then pair our premium Wax baseball caps with an unstructured blazer over a t-shirt, chino trousers and crisp sneakers.
The Cotton wax baseball caps make a stunning wardrobe essential accessory for yourself or a great present for your loved ones.
Available in a range of colours: Jet Black, Wine Red, Mocha Brown, and Yale Blue. All our Wax Baseball Caps are stylishly packaged and delivered in our signature The Cotton® box.
---
PRODUCT DETAILS
Features
Waxed Baseball Cap with Contrasting Leather Peak
One size with adjustable strap
6 Panel Design
Weather resistant
Handmade in England
Care and maintenance
Hand wash only
Allow to dry naturally
Do not tumble dry
Do not bleach
---
DESIGN DETAILS
One size with adjustable strap
Waxed cap with contrasting leather peak
Six Panel Design